| | |
| --- | --- |
| Traveller SIM Card for Tourists | |
Last Updated ( Sunday, 23 September 2018 )
Probably one of the first things that tourists do nowadays when arriving at a country is to get a SIM card, mainly for their data needs. Most of the time it is much cheaper than to use their roaming feature.
Telecom operators in Malaysia are historically based on the GSM system. 2G frequencies are the 900 and 1800 MHz band. 3G (UMTS) frequencies are 2100 and 900MHz band while the 4G (LTE) frequency is mainly 2600MHz though some also occupy the 850 and 1800MHz band.
The main operators in Malaysia are Maxis, Celcom, Digi, U Mobile and Tune Talk and as a tourist, you probably wouldn't need to look for other operators. 2G and 3G coverage is very good in populated areas in Peninsular Malaysia. 4G coverage tend to be limited to major towns and cities. Coverage in East Malaysia (Sabah and Sarawak) tend to be very patchy outside of city centres. Celcom tend to have better coverage in rural areas of East Malaysia.
For tourists to Malaysia, the best and cheapest way is to get a prepaid SIM card. Most airports in Malaysia have several counters right at the arrival hall. If you are not arriving through the airport, one can also easily get a SIM card from bus stations, shopping malls or shops in the city centre. There are Traveller SIM card packages that are specifically designed for tourists who will be staying for a short period in Malaysia. These packages typically come with a preloaded credit, certain number of minutes for calls and data that can be used for the entire validity of the SIM card. Additional data can usually be purchased by adding credit to their account. Please present your Passport/ID when purchasing the SIM cards as sellers are required by law to register the user.
The table below is a comparison of several SIM card packages in Malaysia.
* Based on information obtained on March 2018, updated September 2018
Telco
Plan Name
Cost
Preloaded Credit
Validity
Data
Additional Data
Calls
Website
Coverage
Digi
4G Plus Internet Traveller Sim
RM 40
RM 5
15 days
10 GB
15GB WhatsApp, Facebook, WeChat (1GB/day)
30 local mins (all-network)
30 IDD mins (China, Indonesia, Singapore, Thailand, India, Japan)
Website
Coverage
Digi
4G Plus Internet Traveller Sim
RM 20
RM 5
7 days
2 GB
7GB WhatsApp, Facebook, WeChat (1GB/day)
10 local mins (all-network)
10 IDD mins (China, Indonesia, Singapore, Thailand, India, Japan)
Website
Coverage
Telco
Plan Name
Cost
Preloaded Credit
Validity
Data
Additional Data
Calls
Website
Coverage
Maxis
Hotlink Red
RM 10
RM 5
5 days
FREE Basic Internet
300 MB (2 days)
Call: 15sen/30 sec
SMS: 15sen/sms
Website
Coverage
Celcom
The All-New Xpax
RM 10
RM 6
7 days
FREE 10GB basic Internet
200 MB (7 days)
FREE 10GB hi-speed Facebook Internet
Call: 30sen/min
SMS: 15sen/sms
Website
Coverage
Telco
Plan Name
Cost
Preloaded Credit
Validity
Data
Additional Data
Calls
Website
Coverage
U Mobile
Traveller Sim
Free for foreigners
Require RM30 credit for activation
-
1GB basic internet every month
200MB high speed internet;
Unlimited data for Facebook, Instagram and Twitter;
10 minutes local calls to U Mobile numbers daily
Call: 12sen/30 sec
SMS: 12sen/sms
Website
Coverage
U Mobile
Unlimited Power Prepaid
RM 8.50
RM 5
10 days
1GB basic internet every month
200MB high speed internet;
Unlimited data for Facebook, Instagram and Twitter;
10 minutes local calls to U Mobile numbers daily
Call: 12sen/30 sec
SMS: 12sen/sms
Website
Coverage
Telco
Plan Name
Cost
Preloaded Credit
Validity
Data
Additional Data
Calls
Website
Coverage
Tune Talk
Lite Plan
RM 25
RM 5
7 days
5GB 4G High Speed Internet + 10GB Basic Internet
Website
Coverage
Tune Talk
Power Plan
RM 50
RM 5
14 days
10GB 4G High Speed Internet + 10GB Basic Internet
Website
Coverage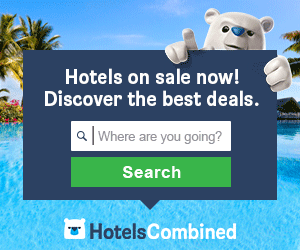 Newer articles