Mobile Prepaid Broadband Plans Comparison
Wednesday, 02 January 2019
Last Updated ( Wednesday, 16 January 2019 )
I recently compiled a table comparing the different type of mobile prepaid plans in Malaysia. I then remembered that there is another segment of prepaid plan called the mobile prepaid broadband segment. This segment is targeted at users who just need data, usually a large amount, without the need for calls and sms. It can either be for their home, which unfortunately for them has no access to fiber or ADSL, or a data plan on the go to be shared with a number of people. One would need a LTE router or a mobile dongle and data is accessed using wifi, although technically any phone with mobile hotspot feature works as well.
However, the line between a typical mobile prepaid plan and mobile broadband plan has blurred in recent times. Mobile plans these days come with option of buying a large amount of data. However, please be aware that some plans do not include sharing of data with others, or comes with limited amount of hotspot data. For example, U Mobile's GX30 Giler Unlimited Plan, though technically comes with unlimited data, only comes with 3GB mobile hotspot quota to be shared with others. This plan would not be suitable to be used for sharing data.
As of January 2019, only 2 telcos have mobile prepaid broadband plan - Digi and U Mobile. The table below is a comparison of the broadband plans on offer:
Telco
Plan Name
Cost
Data
Notes
Device
Website
Telco
Telco
Digi
Digi
U Mobile
Plan Name
Broadband 30
Broadband 60
MB68
Cost (30 days)
RM 30
RM 60
RM 68
Data
- 10GB Base Quota
- 10GB Streaming (Video & Music)
- 20GB Base Quota
- 24GB Streaming (Video & Music)
- 5GB All Day
- 3GB YouTube (2am-10am)
- 5GB Video
- Unlimited Music
Notes
- VOIP Calls not inclusive (Whatsapp, WeChat calls etc)
- RM5 for VOIP Calls

- VOIP Calls not inclusive (Whatsapp, WeChat calls etc)
- RM5 for VOIP Calls

Device
Not provided
Not provided
RM249 for 21Mbps MiFi Modem
Website
Digi
Digi
U Mobile
Telco
Digi
Digi
U Mobile
Summary
The best mobile broadband plan in Malaysia?
The outright winner here is the Digi Broadband 30 plan. For only RM30 a month, you would get 10GB Base Quota with an additional RM10GB Video & Streaming Quota.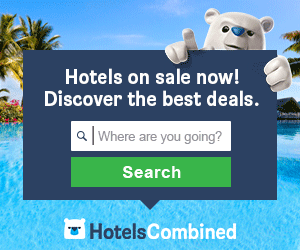 Older articles